Spring-Autumn 2022 Prices are for period 01/05/2022 - 30/06/2022 and 01/09/2022 - 20/12/2022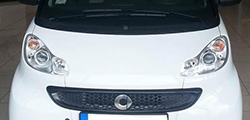 SMART Automatic Model- Special Offer
| Period | up to 100km | up to 300 km |
| --- | --- | --- |
| 1-3 days | 18€ / day | 34€ / day |
| 4-10 days | 16€ / day | 33€ / day |
| 11-20 days | 15€ / day | 33€ / day |
| 21+ days | 15€ / day | 33€ / day |
| After 100km/300km | 0,10€ / km | 0,10€ / km |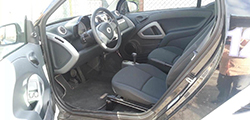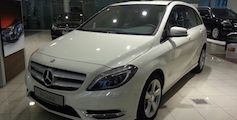 Mercedes B Class 180d Sport Automatic
| Period | up to 100km | up to 300 km |
| --- | --- | --- |
| 1-3 days | 55€ / days | 85€ / days |
| 4-10 days | 50€ / days | 80€ / days |
| 11-20 days | 45€ / days | 75€ / days |
| 21-... days | 40€ / days | 70€ / days |
| After 100km/300km | 0,20€ / km | 0,20€ /km |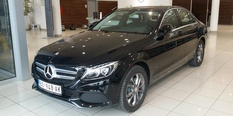 Mercedes C Class 220d Aut 4Matic AvantGarde
| Period | up to 100km | up to 300 km |
| --- | --- | --- |
| 1-3 days | 75€ / days | 115€ / days |
| 4-10 days | 65€ / days | 105€ / days |
| 11-20 days | 60€ / days | 100€ / days |
| 21-... days | 55€ / days | 95€ / days |
| After 100km/300km | 0,25€ / km | 0,25€ /km |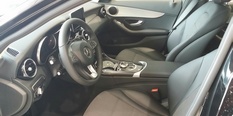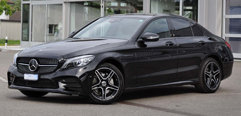 Mercedes C Class 220d Aut 4Matic AMG Look New Model
| Period | up to 100km | up to 300km |
| --- | --- | --- |
| 1-3 days | 90€ / days | 135€ / days |
| 4-10 days | 80€ / days | 125€ / days |
| 11-20 days | 70€ / days | 115€ / days |
| 21-... days | 65€ / days | 115€ / days |
| After 100km/300km | 0,30€ / km | 0,30€ / km |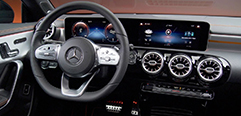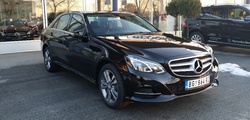 Mercedes E Class 250d Aut 4Matic AvantG & Exclusive Package
Period
up to 100km
up to 300 km
1-3 days
80€ / days
125€ / days
4-10 days
70€ / days
115€ / days
11-20 days
65€ / days
110€ / days
21-... days
60€ / days
105€ / days
After 100km/300km
0,30€ / km
0,30€ / km
Belgrade Airport to City
25€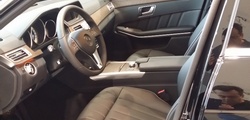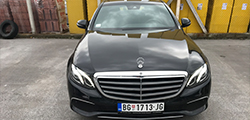 Mercedes E Class 220d Aut 4Matic
| Period | up to 100km | up to 300 km |
| --- | --- | --- |
| 1-3 days | 110€ / days | 160€ / days |
| 4-10 days | 100€ / days | 150€ / days |
| 11-20 days | 90€ / days | 140€ / days |
| 21-... days | 80€ / days | 140€ / days |
| After 100km/300km | 0,35€ / km | 0,35€ / km |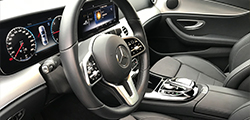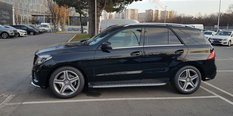 Mercedes GLE 250d Aut 4Matic
| Period | up to 100km | up to 300km |
| --- | --- | --- |
| 1-3 days | 150€ / days | 200€ / days |
| 4-10 days | 130€ / days | 180€ / days |
| 11-20 days | 120€ / days | 170€ / days |
| 21-... days | 100€ / days | 170€ / days |
| After 100km/300km | 0,40€ / km | 0,40€ / km |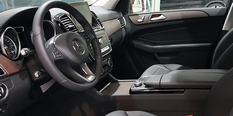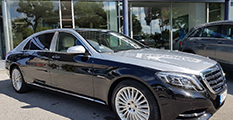 Mercedes MAYBACH 4M Aut VIP
| Period | up to 100km | up to 300km |
| --- | --- | --- |
| 1-3 days | 300€ / days | 400€ / days |
| 4-10 days | 250€ / days | 350€ / days |
| 11-20 days | 220€ / days | 320€ / days |
| 21-... days | 180€ / days | 300€ / days |
| After 100km/300km | 0,70€ / km | 0,70€ / km |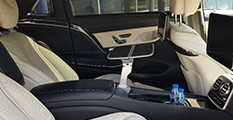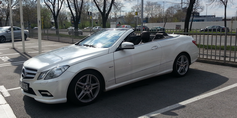 Mercedes E Class 350d Cabrio Aut AMG Look
| Period | up to 100km | up to 300 km |
| --- | --- | --- |
| 1-3 days | 140€/ days | 180€/ days |
| 4-10 days | 120€/ days | 160€/ days |
| 11-20 days | 100€/ days | 140€/ days |
| 21-... days | 80€/ days | 135€/ days |
| After 100km/300km | 0.30€ | 0.30€ |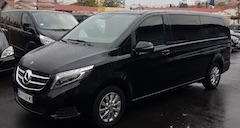 Mercedes V Class 7+1 XL Aut
| Period | up to 100km | up to 300km |
| --- | --- | --- |
| 1-3 days | 110€ / day | 170€ / day |
| 4-10 days | 100€ / day | 150€ / day |
| 11-20 days | 90€ / day | 140€ / day |
| 21-... days | 80€ / day | 140€ / day |
| After 100km/300km | 0,35€ / km | 0,35€ / km |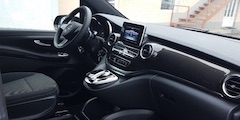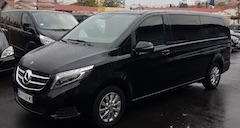 Mercedes V Class 6+1 XL Aut 4Matic
| Period | up to 100km | up to 300km |
| --- | --- | --- |
| 1-3 days | 130€ / day | 190€ / day |
| 4-10 days | 115€ / day | 175€ / day |
| 11-20 days | 105€ / day | 165€ / day |
| 21-... days | 95€ / day | 165€ / day |
| After 100km/300km | 0,40€ / km | 0,40€ / km |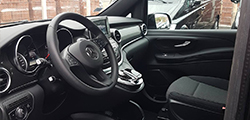 IMPORTANT NOTES
1. Price indicated are for summer period (01/05/2022 - 30/06/2022 and 01/09/2022 - 20/12/2022) and subject to change without prior notice.
2. V.A.T is included in price.
3. Fuel Policy: Car is delivered to you with full tank and expected to be returned with full tank. In case of missing fuel upon car return additional charges apply for the missing fuel.
4. Deposit is mandatory for the car rental to be valid. Deposit is returned to you upon the end of rental period, if the car is in same condition as it was when delivered to you.
5. All deposit payments have to be made through credit card. Deposit amount varies depending on the car selection.
6. All payments are made in advance or upon car delivery.
7. Car Delivery and Pick up
Free of charge if delivery and pick up takes place in our company offices during working hours. For delivery and pick up in a preferred location within the city of Belgrade and airport additional surcharges apply
During working hours (08:00-20:00) Monday to Friday additional charge is 15 € with V.A.T
For non-working hours (20:00- 08:00) and during weekend additional charge is 20 € with V.A.T For delivery and pick up in a preferred location outside city of Belgrade additional charges apply based on distance.
7. Rental Price Includes
a) Passenger Insurance free of charge
b) 70% Insurance Coverage in case of Car Accident based on Term and Conditions
c) 70% Insurance Coverage in case of Car Theft based on Terms and Conditions
d) Green Card upon request
e) 100 KM / Day or 300 KM / Day depending on agreement when car is rented. For additional usage beyond the agreed amount of km additional charges apply as indicated. Additional km price is without V.A.T

f) Winter tyres
Additional Equipment and Provisions
We can provide you with additional equipment upon request
1. GPS - Navigation System: 5 € / day with maximum 30 € for rental period
a. Deposit has to be made through credit card for GPS.
2. Child Seat: 2 € / day with maximum 10 € for rental period
3. Wi-Fi Hotspot: 15 € for rental period
4. Additional Driver: Free of charge if is declared before the car rental.
5. Additional equipment and provisions depends on availability.
6.Prices for additional equipment is with V.A.T

Disclaimer: For every Mercedes car rental, driver must be at least 23-year-old with a minimum of 3 years driving license. For younger drivers under the age of 23 or with a valid driving license of less than 3 years a surcharge applies of minimum 5 € / day and depending of car model rent request. The renter shall bear the costs for any parking penalties and traffic violations which might occur during rental period. Minimum age for car rental is 21 year of age and / or 2 year of driving license.
The renter must always when driving obey and respect the Serbian Law for using of vehicles within the country of Serbia or the local law of countries he is visiting.